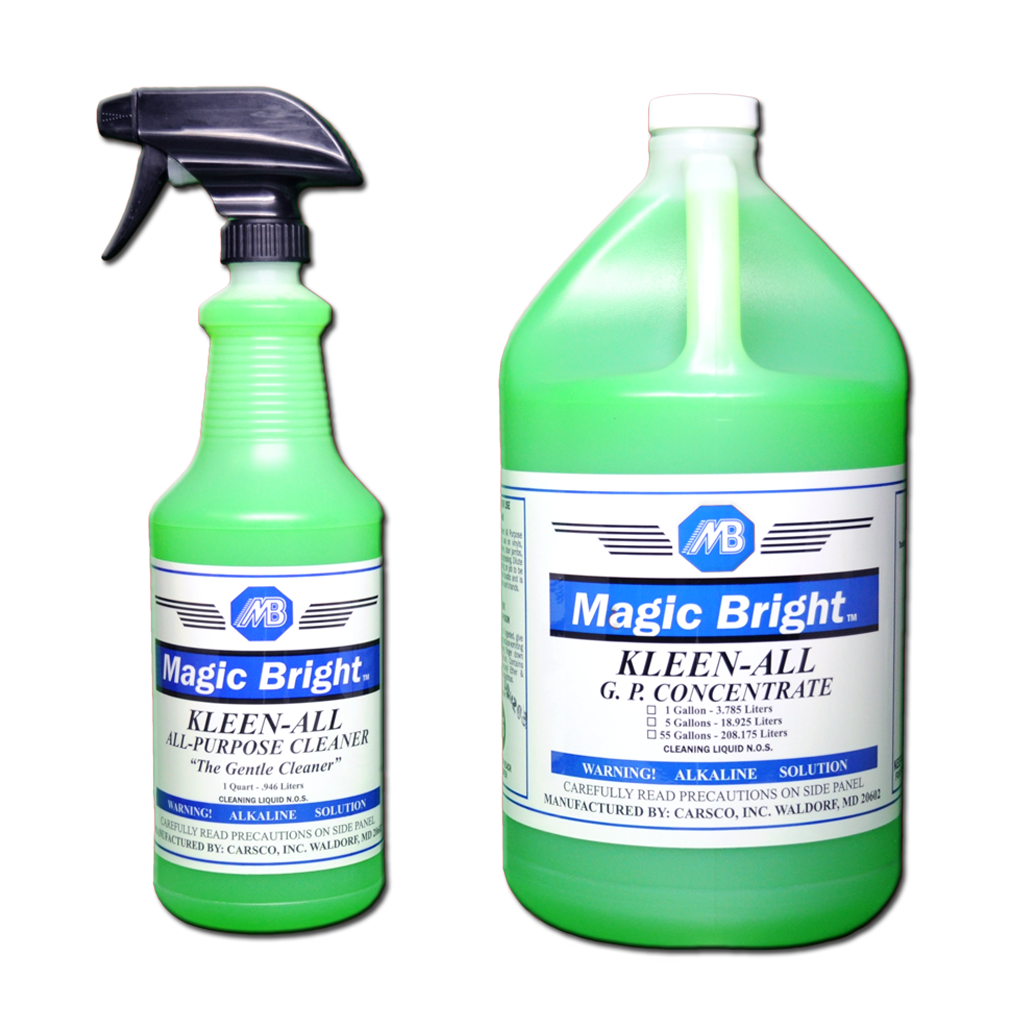 A water based shampoo for use on interior vinyls and fabrics, vinyl tops, engine compartments, door jambs, tires etc.
For velour seats, use as is.  For upholstery shampoo, dilute 6 to 8 ounces per gallon of water.
Available in:  Quarts and Gallons.  5 Gallon Pails and 55 Gallon Drums are available for local delivery and pick up at the warehouse.  (Select size before adding to cart).