BAF-P-10-Q Allura™ Body Gloss
PRO®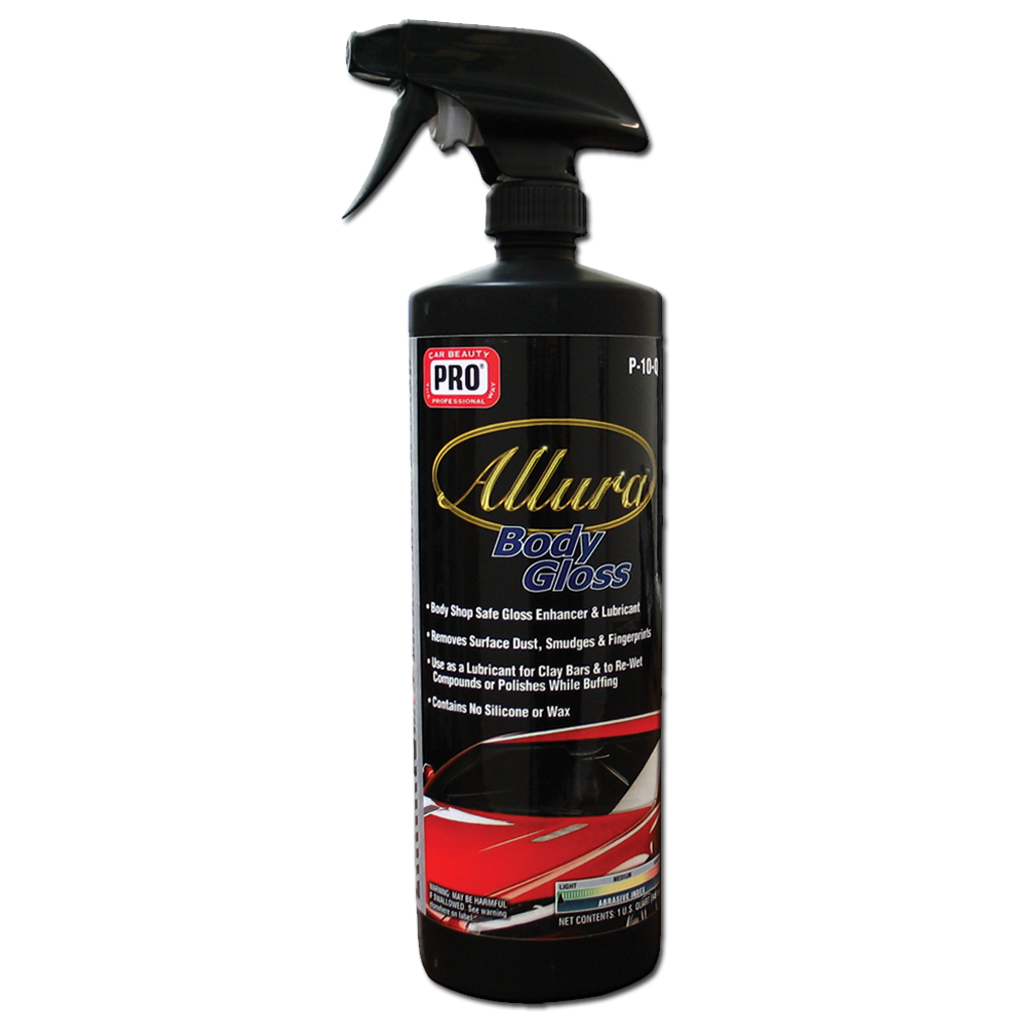 Allura™ Body Gloss provides excellent gloss enhancement on all automotive paint fi nishes.
This body shop safe spray gloss removes surface dust, finger prints and smudges from all types of finishes. Its non-silicone, non-wax formula cleans and polishes chrome, aluminum, rubber trim, plastic, wood and glass. Simply spray and wipe. Produces an instant high gloss shine. Use as a lubricant for clay bars and to re-wet compounds and polishes that dry too quickly while buffing. Dark blue in color with Kookaberry™ fragrance. Safe for all finishes. BODY SHOP SAFE. CONTAINS NO SILICONE OR WAX. VOC COMPLIANT.
• For best results, apply to pre-cleaned surface
• High Speed Buffer: To re-wet compounds or polishes when buffing, spray product directly onto surface and continue buffing
• Clay Bar Lubricant: Mist clay bar and surface to be treated with Body Gloss. Rub clay bar across the lubricated surface in a back and forth motion to remove contaminants.